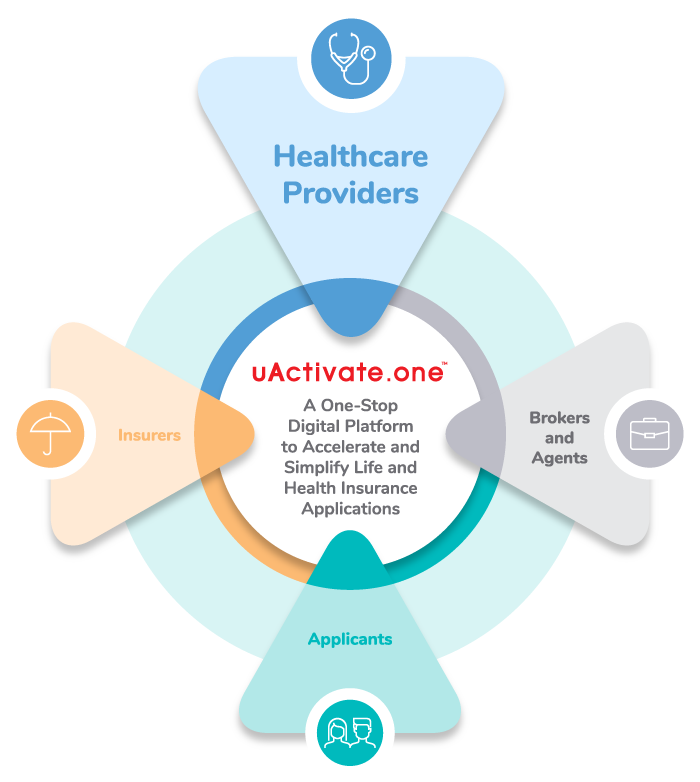 Expedite medical assessments and reports for life and health insurance applications. With less paperwork and administrative involvement, uActivate.one™ allows you to spend more time caring for your patients and delivering accurate medical reports.
A helpful tool to complete insurance medical assessments for the right patient at the right time
Effortlessly connecting you to insurers and new applicants in one digital, integrated platform.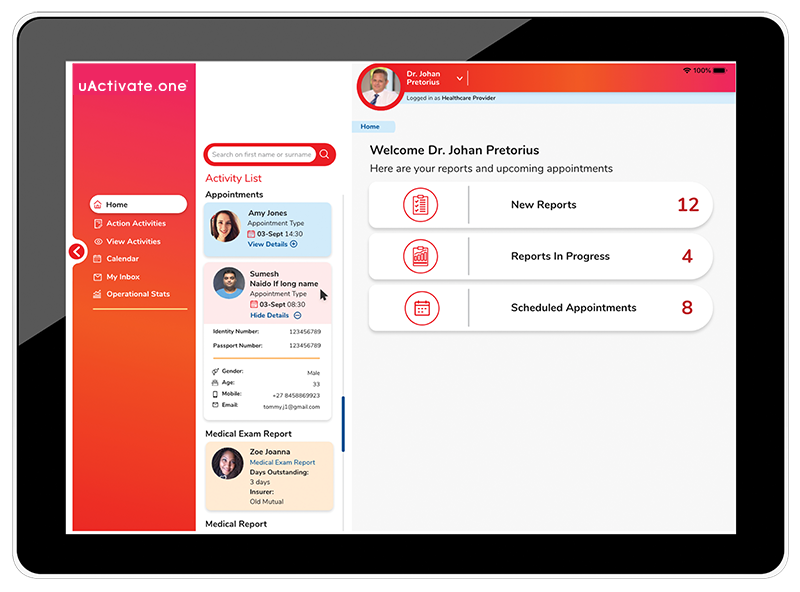 Everything you need in one portal.
Consent
Access digitally signed consent, documentation and photos from a new applicant to easily verify the applicant's identity using DocuSign.
Medical exam
Know which medical assessments are required by the insurer as part of the underwriting process, track what is completed and what is outstanding, and upload additional results where necessary.
Medical report
With useful features like auto-populated report details, notifications, and turnaround tracking, filling out comprehensive medical reports for insurers is easier than ever.
Operational support
With an activity manager and inbox that coordinates communication with insurers, you'll stay on top of all your medical exams and reports for patients. Additionally, intuitive online help is available should you need it.
Manage multiple insurance medical reports and assessments
An innovative platform that minimizes your workload, highlights exactly what needs to be done, and accelerates the medical report and assessment process.
Streamlined life and health insurance starts here
uActivate.one™ brings it all together with an easy-to-use digital platform that takes the hassle out of life and healthcare insurance applications.